Rolling Door One Sheet Full Perforated di Tenant Percy The Park Mall Semarang
Rolling Door One Sheet Full Perforated di Tenant Percy The Park Mall Semarang – Nirwana Group Semarang telah menyelesaikan 2 unit Pemasangan Rolling Door One Sheet Full Perforated di Tenant Percy The Park Mall Semarang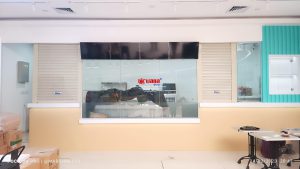 The Park Semarang yang merupakan mal baru, yang didirikan dengan skema joint venture antara pengembang pusat perbelanjaan terbesar di Indonesia NWP Property, dengan pengembang properti PT Putra Wahid Land.
The Park Semarang ini bukan sembarang pusat perbelanjaan modern, lebih dari itu, punya konsep berbeda dengan mall-mall yang ada di Kota Semarang.
The Park Semarang, sebuah mall yang mengkombinasikan antara pusat perbelanjaan, hotel, dengan entertainment yang akan memanjakan warga Semarang.
The Park Semarang akan melengkapi sarana kebutuhan one stop shopping, dengan fasilitas kelas satu (premium) diisi brand nasional dan internasional.
Uniknya disini juga membawa produk UMKM yang mampu disejajarkan dengan brand-brand Internasional.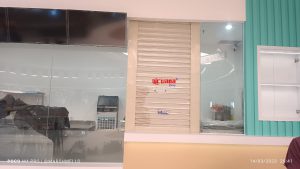 Rolling Door One Sheet Full Perforated ini biasa digunakan di Mall – mall. Disebut Full Perforated karena terdapat lubang – lubang kecil diseluruh permukaan Daun Pintu. Lubang tersebut berfungsi untuk mengontrol keamaan dalam ruangan dari luar ruangan. Rolling Door jenis ini sudah tidak berisik karena sudah ada peredam rolling disamping kanan dan kiri. Full pabrikasi dengan finishing powder coating, anti karat dan sudah dilengkapi dengan double penguncian.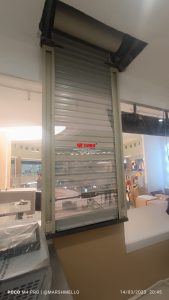 Selain Rolling Door One Sheet Full Perforasi, kami juga menyediakan semua jenis Rolling Door. Mulai dari Rolling Door One Sheet Polos, Rolling Door One Sheet 30cm perforated, Rolling Door one sheet 70cm perforated, serta Rolling Door one sheet full perforated.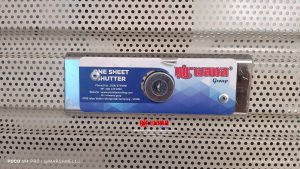 Berminat dengan produk kami? Silakan berkunjung langsung ke showroom kami.
Nirwana Group Semarang – Pusat pintu industrial steel di Jogja, Solo, Semarang dan sekitarnya.
Alamat : Nirwana Folding Gate & Rolling Door
Bila anda berada di daerah Jogja, Solo dan sekitarnya, silahkan kunjungi showroom kami di Nirwana Group Jogja .
Serta kunjungi juga penyedia Produk Interior terbaik serta terlengkap di Yogyakarta dan Semarang :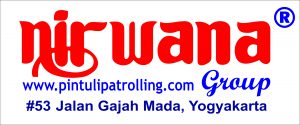 Nirwana Deco Yogyakarta
Alamat : Jl. Gajah Mada No.53, Purwokinanti, Pakualaman, Kota Yogyakarta, Daerah Istimewa Yogyakarta 55112
Website : https://wallpapergordyn.com/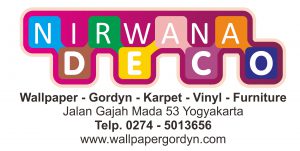 Nirwana Deco Semarang
Alamat : Jl. Wolter Monginsidi No.789 A, Tlogosari Wetan, Kec. Pedurungan, Kota Semarang, Jawa Tengah 50196
Website : https://anekadeco.com/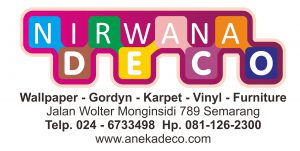 Untuk update serta testimoni proyek pemasangan Folding Gate, Rolling Door, Pintu Lipat maupun Pintu Sliding anda bisa follow akun Instagram kami nirwana.grup.

Serta Anda juga bisa follow akun Instagram nirwanadeco untuk update info menarik serta testimoni pemasangan Interior seperti Wallpaper, Gordyn, Karpet Vinyl, HPL dan sebagainya. Agar anda dapat selalu mengikuti perkembangan update produk terbaru dari kami.

email :
tommy@nirwana.co
telp :
(024) 6733498 (Office)
(0274) 586 187 ( Office / FAX )
0877 3960 9878 ( XL )
081 126 2300 (XL 2)
081 128 6668 (Telkomsel )
081 779 1111 (Telkomsel 1)
085 7298 22222 ( Indosat)